ABOUT BHARATIYA SAKSKRITI DARSHAN
---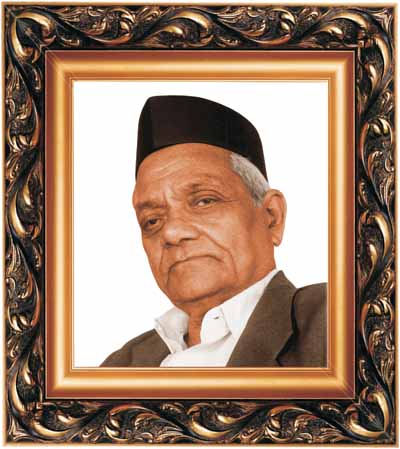 Parampoojya P. K. Sardeshmukh Maharaj



Revered Parampoojya P. K. Sardeshmukh Maharaj, the founder of the Bharatiya Sanskriti Darshan Trust was an authority on Indian Traditional Sciences. He was truly a multi-faceted personality. He was a philosopher with spiritual authority. He had belief in modern sciences also. Genuine & sincere work was Godly service to him. He has followers nationally and internationally too. He was interested in modern technology.

With the blessings of Respected Shri Mali Maharaj, Shri P. K. Sardeshmukh Maharaj saw his dreams come true through establishment of Bharatiya Sanskriti Darshan Trust in the year 1954. The desire of, rejuvenating the age-old Indian sciences & traditions, having a scientific approach towards them & inspiring the younger generation to learn & propagate them, motivated him to establish this trust.

He donated 63 acres of land to the trust to pursue academics in Four Vedas (Ancient Indian Literature inspired by sages), Six Shastras (Science), Eighteen Puranas (Literature explaining Brahma in simplified way), Fourteen Vidyas (Lore) & Sixty-four Kalas (Art field).

Some of his dreams came true in his presence. The progress of Bharatiya Sanskriti Darshan Trust in the field of Indian Science and Culture is yet moving steps ahead with the support of well-wishers, staff and donors resulting in Parampoojya Maharaj's dreams coming to reality.